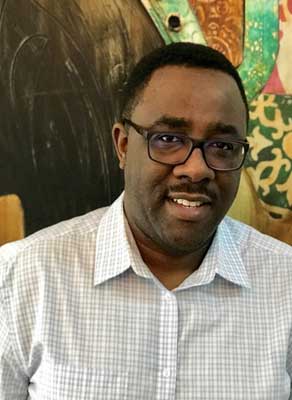 James Moshi
James Moshi is our Group Head for the Core Network within the SimbaNET. His current responsibilities are to manage the operations and functions of the Network Operations Center (NOC) and the Core Infrastructure teams which are pivotal components of the WBS.
James possess more than 10 years of experience in the communications industry. He has been involved in planning, setting up and running various networks and systems functions and projects. These include playing a key role in designing and implementation of the regional MPLS networks as well as QoS policies and high availability for the ISP. He is also responsible for capacity management, system integration, high level presales / post sales technical support and projects functions as well as planning and execution of strategic goals and objectives for the business. He has a wealth and breadth of experience in networks and technologies (wired and wireless, WANs and LANs).
James holds a Diploma in Management of Information Systems, from IMIS, UK.
In addition to his University qualification, he also holds several industry recognized certifications i.e. Cisco's CCNA, CCDA, CCNP, CCDP, CCIP and has attended several hands on focused technology workshops one of them being a specialized Internet Service Provider Design and Backbone Routing Protocol Workshop conducted by Cisco Systems Inc at Cisco HQ in San Jose, California.