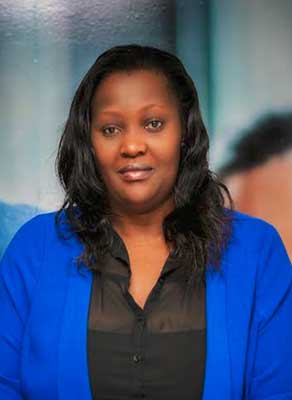 Irene Wanderi
Irene Wanderi is the Head, Customer Service and is responsible in ensuring customer satisfaction, loyalty and retention is met as per customers' expectations with consistency in customer satisfaction levels.
She is also responsible for improving performance, productivity, efficiency and profitability through the implementation of effective methods and strategies for the company.
She has over 11 years in ISP industry and has worked in Customer Service with ISP Kenya and Wananchi Group –Zuku before joining SimbaNET in the year 2010.