Express yourselves freely with our efficient Voice Services
SimbaVoice
SimbaVoice offers a complete portfolio of enterprise telephony services that can help our client's business be more productive and provide better services. No matter what the size of organization, we offer Voice solutions to fit client's current needs and growth plans, as well as budget goals.
Voice Services
SIP Trunk: Technology relaying on IP protocol
SimbaNET switch carrying voice traffic using IP architecture
SimbaCall OTT, Mobile applications for users on the move
Simba Conference services
SimbaVCC, Hosted Contact Centre Services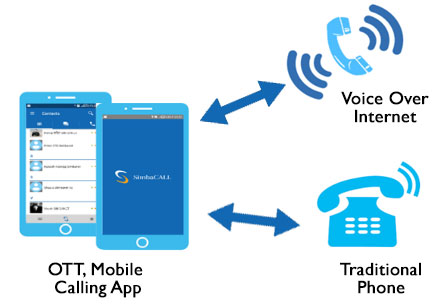 SimbaTrunk, Voice SIP Trunk
Local Voice switches in countries of presence
We are providing interconnection with local & International carriers using SIP technology
Cooperation & interconnect with many local operators through channelized STM1 or E1
Real-time antifraud system with possibility of immediate disconnection of fraudulent traffic
Flavored international termination services offering Platinum, Gold & Standard routing
Running voice through own network, own capacity controlling the quality of calls

Voice Organisation Service
WBS is operating as local and international carrier in Kenya, Uganda and Tanzania
As a regional Carrier in East Africa we attract organic traffic (Our own customers: Enterprise, SME, Call Centres)
Originating traffic for local and internationally termination
Voice Termination Services
Being a local operator in East Africa we are interconnected with all local carriers in the country of presence
Interconnection with non EA and other regions/continent we attracts partners traffic for all of Africa and the rest of the world
We deliver voice traffic to our own destinations and we deliver to our partners Networks worldwide
Other Voice Services
Providing local DID's in East Africa and wider
Providing Toll Free Numbers
Providing Hubbing option – interconnecting carriers to carriers (Tier 1 to Tier 1)
Download Product Sheet
SimbaVCC, Hosted Contact Center
No CAPEX
No Hardware
No Costly Licenses
No Operational Complexity
No Heavy Implementation Cost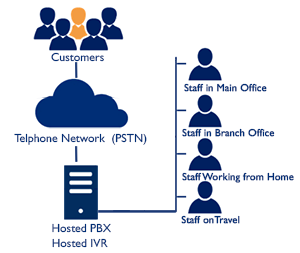 Managing Outbound Contacts
Our intelligent predictive dialler & individual script hosts make it easy, quick and efficient to reach existing and potential customers.
Thanks to automatic email transmission, quota setting and other functions. It is possible to manage a large number of calls in such areas as:
Telemarketing & phone sales
Market & opinion polling
Meetings administration
Lead generation
Debt management
Data co-ordination and database creation
Customer surveys
Managing Inbound Contacts
Functions such as interactive voice response (IVR), incoming call queuing, automatic call distributor (ACD) & skills based routing (SBR) make providing high quality customer service easy.
Calls can be dealt with by the appropriate operator, required professional standards cab be guaranteed with the built in quality management (QM) function & real time SLA monitoring. This make SimbaVCC perfect for such areas as:
Customer service
Error/problem reporting
Product information lines
Help desk & Helpline